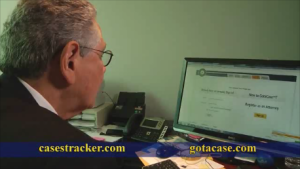 Is it time for your law firm to go paperless? Sound a little scary? Nah, not really. At least it doesn't have to be. As few as 10 years ago, we kept box upon box of archived legal records. At one point, we had at least 100 of those legal storage boxes stuffed to capacity.
Unfortunately, it was a necessity. Back then, though, the technology (at least affordable technology) to go paperless wasn't there. It would have cost thousands of dollars in labor and services to retroactively make all those paper files into electronic files.
Speed forward to today and going paperless is quite simple and inexpensive with CasesTracker online legal management system.
But why go paperless?
Less physical storage space necessary – save on file cabinets, paper, and folders
Locating files becomes more efficient – it's as easy as "edit" "find"
Going paperless is more cost-effective than printing everything and storing it on paper copy
Files are more easily transferred from your archives to an associate who may need to see it. You can work from anywhere, there is no need to carry papers around.
Are you ready to go paperless? Get going by starting free trial of CasesTracker with the fees being waived until 2016.