Got-a-Case Legal Systems, LLC
Got-a-Case Legal Systems, LLC (GotaCase), is a Michigan limited liability company which offers internet-based referral, case management, and status tracking services for legal professionals.
Vision
Every lawyer in the country will use GotaCase solutions to gather leads, manage referrals and track cases. And every client in search of a lawyer will use the GotaCase portal to find a lawyer in their geography who specializes in their legal problem.
The GotaCase Team
GotaCase has created a team that brings 100 years of experience in the practice of technology and the practice of the law. This team, supplemented by experts in the development of web-based applications, has invented an advanced approach to the legal practice using 21st century technology.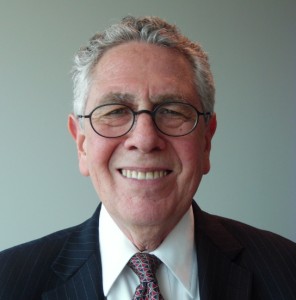 Marketing Management
Steven W. Reifman, co-founder and practicing attorney, directs the marketing and strategy development work. Steve provides leadership and supervision of the legal profession marketplace. His strengths as an attorney – polished presentation skills, win-win negotiating, and closer mentality – serve to focus the GotaCase team and to drive the marketing direction.Product Management
Frederick Burke, co-founder and chief executive officer, directs the overall product strategy and the operational management of the company. A certified project management professional (PMP), Frederick sets the product development focus, manages the online selling campaigns and provides strategic planning for staffing and budgets.Technology Management
Bryan Watson, chief technology officer, directs all technology direction and development for the company. An experienced professional in information technology, Bryan guides the teams of external and internal technical designers and ensures that all technology products meet the highest standards of quality. Support Teams

In addition to the core team, GotaCase has leveraged the strengths and skills of technology experts and development teams to bring its products to reality. Through 2012, GotaCase has called upon teams to develop initial prototypes of the core GotaCase solution; to provide advice on the technology direction of the marketplace; and to construct the final GotaCase product offerings and bring them to market.
Future Team Development
As Got-a-Case goes to market, the GotaCase team will expand to meet the increased demands of a growing company:
Programming and Development services, with an emphasis on web-based design tools and database technologies. These services will work with the chief technology officer to maintain and enhance the products, and to supplement standard offerings with customized offerings on a demand basisInternet Marketing services, able to expand the reach of the internet marketing across the country. Marketing services will include training courses on marketing, an online newsletter, and social media outreach and feedback.Customer Support services, to respond to and satisfy public inquiries, member training needs, and product usage advice.General Administrative services, to support all of the company departments.
GotaCase anticipates that it will engage the services of external entities on an as-needed, temporary basis to supplement the permanent staff. These external entities are expected to provide specialized consulting and implementation expertise to enhance and expand the GotaCase offerings.