Whether you are shopping for legal management software to help budget your personal or business expenses, you may find that managing all of your files with a single program helps you to save time and know exactly where your money goes. If you are familiar with the legal management process, you already know how complicated legal documents, medical records, litigation and court records can be. In an effort to simplify the legal management process, a number of developers have created software specifically designed to help make your life a little easier.
Before deciding on any one particular legal management software program, keep the following tips in mind:
Because many popular online software specialty stores allow for product feedback from customers, you will have the opportunity to read testimonials that may help to make your decision easier based on the experiences by others who have already used the legal management software.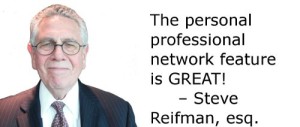 When you consider the purchase of any type of software, including that of legal management, you will want to make sure that it is compatible with your computer and that all PC requirements are met before purchasing the product. Many software programs require a specific type of processor, available memory, etc. In order for the software to function properly your computer will need to be able to handle all of the applications contained therein. By being familiar with your computers configuration, you will be able to make a better selection when it comes time to purchase your new legal management software. The majority of legal management software is accessible online and via your mobile devices.
When shopping for legal management software, read about the programs description and capabilities. You will need to make sure that you are familiar with the application or that you will be comfortable in learning how to use it.
Purchase your legal management software from a company that has been in a business for awhile and one that has a good reputation. This will ensure prompt customer service, reliability and product assurance. By purchasing software from a reliable and established business, you will also gain the peace of mind in knowing that the title is authentic.
GotaCase is offering CasesTracker to you at no cost until 2016 and then it will only be less then $50 a month. Use the "SHAKE2015″ coupon code to get the fees waived. Hurry it takes at least 30 days to test a legal management system, Don't wait until the last minute to take up this offer.